This evening, I had the opportunity to have dinner with
Agus
. I just found out that he lives in KL ... duh ... haha ..anyway we managed to meet up for dinner in USJ. We first had some noodles and then decided to try out this place - FATMAN STEAMBOAT in Taipan USJ.
It is actually raw stuffs like "kerang"(cockles), meat balls, vegetables, fish cakes, etc and we dip it into hot boiling soup until it is cooked. Then we can have it with chilli sauce, spicy peanut sauce or sweet sauce. Yummy..... :)
I had to take this pictures as the shop owner wanted me to snap pictures of his ice creations .... hehe ... a very sporting guy but he did not want his pictures taken.
Agus ......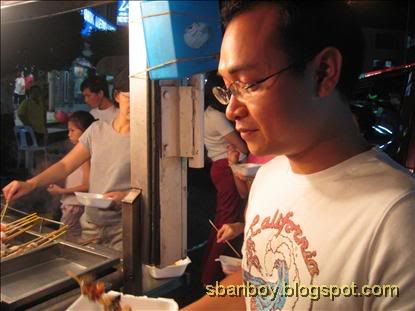 More Agus ... :)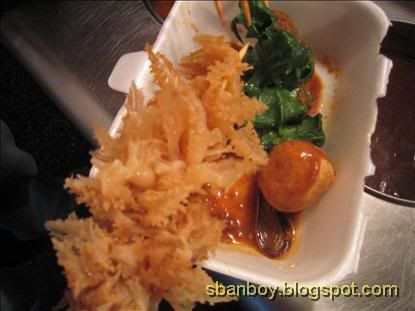 Jellyfish, hhmmm where is the real jellyfish who retired ... hehe ... miss him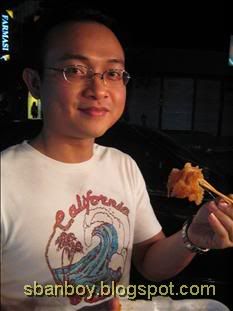 Had a great evening ... and met a new friend ... :) Now I have to starve for a week before I go out for makan ..... :) Ok over and out ... good night ... gonna hit the books one more time before I crash ....